Pipes and Extruded Plastics
Pipes have a variety of printing requirements. Regulations dictate some of these, such as colour-coding for pressure ratings. Market concerns drive others, such as logos for branding purposes. Regardless, both the printing technology and the ink must be carefully selected to ensure that coding meets your requirements.
Our advantages in the pipes and extruded plastics industry include
Cost competitive solutions
Competitive and stable consumables pricing and comprehensive maintenance contracts help to keep operating costs low and predictable. Furthermore, CPL offers a variety of printing technologies in order to provide the most cost-effective solutions for your printing needs.
Heat resistant construction
The heat from extruders can damage sensitive electronics and cause problems with inks. We engineer our printers to operate reliably in hot environments.
Easy to use, for people of all skill levels
All our machines are equipped with a large touchscreen and an intuitive, graphical user interface. The interface supports English and the major Indian languages, making operation easier for workers who don't understand English. These features allow new users to learn the machine quickly and drastically reduce the time required to train new operators.
IP65 rated, dust and waterproof construction
Positive air pressure in the machines prevents outside air and dust from contaminating the ink stream and clogging the printer. Waterproof construction ensures uninterrupted operations even in highly humid environments.
Long lasting prints
Applications like drip irrigation pipes require the print to last several years. For applications with specialized requirements like these, we carry both laser printers and inks formulated for extreme durability.
Wide ink range
Wide range of colours available for colour matching with your brand and artwork. Our specialty range includes inks formulated to adhere to a variety of plastics, including HDPE, PP, PVC, and LLDPE. For outdoor applications we also offer a spectrum of fade-resistant inks.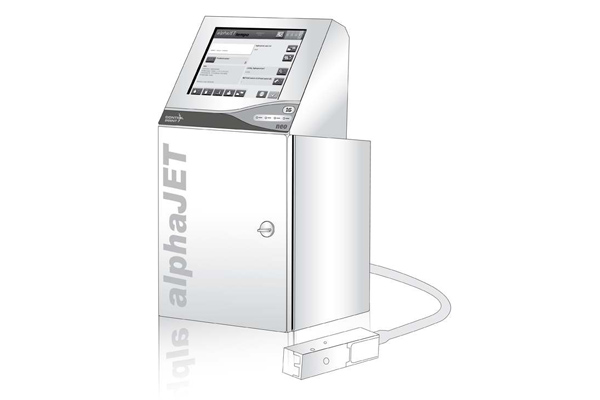 NEO - Continous Inkjet Printer