How plastic extrusion industries easily convey quality in every mark with advanced marking systems
Control Print Limited | April 11, 2022
The plastic extrusion industry has grown tremendously over the last decade. This industry involves the production of plastics from raw materials such as polymers, resins, and other chemicals.
Extruders play a vital role in this industry. They are machines that melt, mix, blend, and press these raw materials to produce various types of plastic pipes and products, i.e.,
Chlorinated Polyvinyl Chloride (CPVC)
Polyvinyl Chloride (PVC)
Polyethylene (PE)
Cross-Linked Polyethylene (PEX)
Polyethylene Raised Temperature (PERT)
Polypropylene Random (PPR)
Polybutylene (PB)
Acrylonitrile Butadiene Styrene (ABS)
BIS: New mandate on plastic moulding and extrusion
On October 12, 2021, the Bureau of Indian Standards (BIS) and the Department of Chemicals and Petrochemicals, Government of India, enforced a new mandate on plastics producers for using the BIS grade raw materials to prevent deceptive practices and consumer protection, protection of human health or safety, and protection of the environment.
For the first time in India, the Bureau of Indian Standards (BIS) seeks to regulate the quality of polymers for their safe use as raw materials and production of finished products with high-quality standards. The new BIS standard titled "Specification of Polyethylene Material for Moulding and Extrusion" is labelled under Indian standard IS 7328:2020.
The mandatory BIS quality standard applies to polyethylene (PE) material producers for moulding and extrusion. The standard will apply to high-density polyethylene (HDPE), low-density polyethylene (LDPE) and linear low-density polyethylene (LLDPE). Products manufactured for exports are exempt from any quality standards under BIS laws. However, importers of plastics products will have to procure a licence from the 'Foreign Manufacturers Certification Department' for a standard mark to validate that the products comply with the new BIS quality standard.
Why is marking on pipes and extruded plastics important?
Printing on plastic pipes, generally referred to as pipe marking or coding, is vital in pipe manufacturing. It helps ensure proper pipe identification in the factory and can also help companies distinguish their products from others on the market. Read on to discover the importance of pipe marking.
Identification
Marking on pipes and extruded plastic products helps you identify the material when using them for plumbing or electrical work, making it easier to find a suitable pipe or fitting. It also enables you to know what type of product you are buying.
High-quality, permanent codes must last a lifetime on plastic pipes to help identify and mark specific pipe performance attributes and brand, i.e., barcodes, identification codes, size, wall thickness, temperature and pressure rating, standards compliance, country of origin, and company logo.
Safety and Maintenance
Many plastic pipe types exist to serve various industries, from commercial applications such as fire sprinkler systems and the transport of hazardous chemicals, due to the high corrosion resistance of PVC, to everyday applications such as residential hot and cold water piping and sewage drainage systems. Some pipe installations may be expected to last for up to 50 to 100 years. However, the lifespan of a pipe depends on the type of pipe.
Visible marking helps you determine if the product was installed correctly at the job site, and poorly marked pipes can lead to costly installation or repair delays. They can also pose health and safety concerns and even potentially harm the environment.
Traceability
Traceability is essential for plastic pipes because marking will help you identify which ones were affected if they're compromised. If you misuse an unlabeled pipe, it could cause it to be used inappropriately. Proper identification is key to avoiding misidentification or ineffective repairs during maintenance. Marking on pipes helps you identify them when they are damaged, defective or returned to the manufacturer for repair or replacement. It also lets you know if there is any danger associated with using them.
Differentiate yourself from competitors
Markings on plastic pipes help distinguish one product from another (including your competitors), simplifying the work of pipe salespeople and stores. Furthermore, it provides end-users with the assurance that the pipes are correctly rated for their application contributing to perceived quality, which increases trust, and leads to more sales.
Related topic: What are the typical applications of coding and marking systems?
How coding and marking systems help the plastic extrusion industry
Coding and marking help improve efficiency and productivity in the plastics manufacturing and extrusion industries by ensuring the finished products meet quality standards and help reduce production costs. To enhance your plastic extrusion production line, Control Print's coding and marking systems help you reap the following benefits:
Precision
Printing on plastic products must be accurate, and the codes must be clear and permanent to meet regulatory requirements. Control Print's marking system will help you mark the correct code on a product the first time around, so you don't need to re-mark the code later.
Dependability
Production lines for plastic products usually run non-stop, day and night, without breaks. You need a reliable marking system that can successfully handle this load and mark the products as they move through the production line. If there's any downtime due to malfunctioning, it could result in rework or scrap. Our printers require minimal upkeep, so we maximize uptime.
Versatility
Control Print's coding and marking systems enable you to print a wide variety of codes and information on plastic extrusions to assist with product identification, satisfying traceability requirements and government regulations, including:
The lot and batch number
QR codes
Temperature and pressure rating
Meter marking
ID/Product identification
Manufacturer's name
Material type and size
Manufacturing standards
Regulatory markings
 Related topic: What are the top coding and marking systems available in India?
Convey quality in every mark with industrial inkjet printers
Inkjet printing is a type of printing that uses inkjet technology to print text and graphics onto extruded plastic surfaces. It works at high temperatures and has been used for decades in industrial applications.
Furthermore, it uses special inks that facilitate bright, easy-to-read coding on dark and lighter-coloured pipes. Our inkjet printers can also print larger marks or more lines of text compared to the rest of the pipe coding techniques. It's this versatility that makes inkjet printing the best pipe extrusion printing technology available. Please take a closer look at our inkjet printers.
Why choose Control Print for coding and marking systems?
Our coding and marking solutions help you improve efficiency by promoting precision, dependability, and versatility. Our inkjet printers use inks that dry quickly and effectively in hot, dusty environments to avoid poor contrast and ink transfer. Our robust printers perform well when faced with harsh environmental conditions such as lubricating oils or high temperatures.
With Control Print's inkjet printing technology, you can easily minimize unplanned downtime and maximize uptime by integrating our printers into your plastic extrusion manufacturing process and production lines.
Contact us today for a quote. We'll guide you through the entire process of choosing the correct coding and marking system to integrate with your existing manufacturing process seamlessly.
For more details, write to marketing@controlprint.com or call +91 8097466782 to book a demo.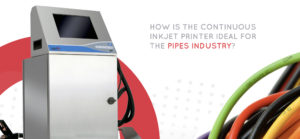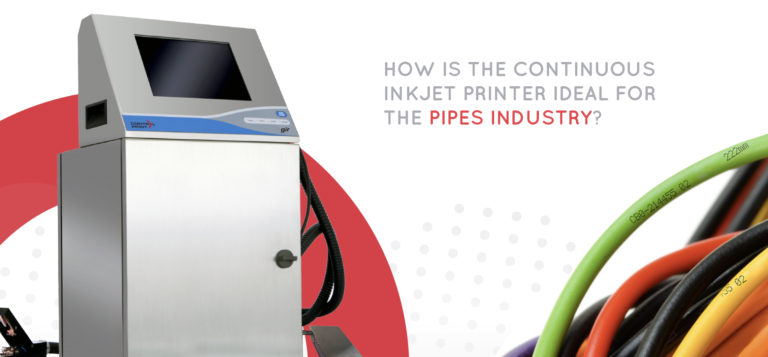 Every industry requires printing and marking solutions catering to their...
Read More